Pattern Cutting
Fundamentals
Introduction to Design Fundamentals
Do you have designer dreams and need some guidance with the execution? In this introduction class we will cover the basic concepts of pattern making and pattern manipulation. This class is great for students ready for the next step after working with commercial sewing patterns.
Using basic pattern blocks, students will create multiple bodice patterns by exploring the concepts of dart manipulation, style lines and contouring.  Students will learn how to create different bodices, collars, and basic sleeve patterns. Sewing will not be involved in these classes, but students are welcome to sew up muslin samples as homework each week and bring them in the following classes to go over. These skills are the foundation of all pattern drafting, made-to-measure sewing and fashion design. This class will get you well on your way to your designer dreams or just feeling more confident in your sewing skills!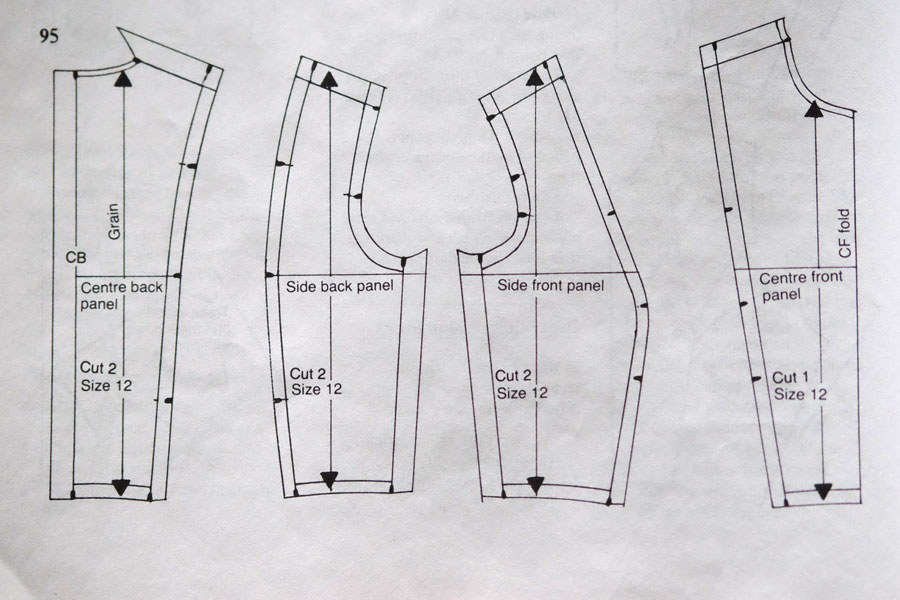 No experience in pattern cutting is required but you should already:
have worked with a variety of commercial patterns

have the ability to sew different seam allowances

have made a range of sewn garments

understand and have worked with darts
1-2 metres pattern drafting paper (kraft paper, large format tracing paper, medical paper, or plain legal size paper is appropriate!)
Scotch Tape
Pencil & Eraser
Grid Ruler or Pattern Master
Registered students take 10% off most products in our shop!
Introduction to Concepts of Pattern Making and Dart Manipulation

Designing with Darts

Style Lines and Splicing

Contouring

Yokes and Classic Empire

Collars

Sleeves