Introduction to
Pattern Drafting
Introduction to Pattern Drafting
Still thinking about designing your dream wardrobe? Our Introduction to Pattern Drafting will get you acquainted with all the different tools, process, and analysis used in flat pattern drafting. Learn the method for taking body measurements before getting started on drafting your very own bodice and skirt blocks.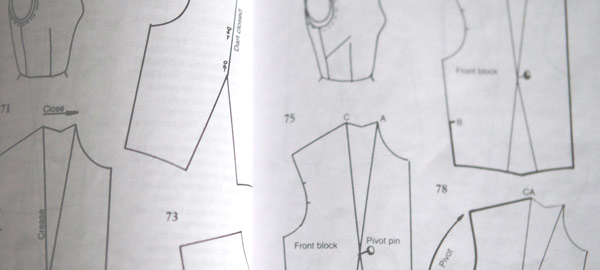 No experience in pattern drafting is required but you should already:
have worked with a variety of commercial patterns

have the ability to sew different seam allowances

have made a range of sewn garments

understanding and have worked with darts
basic blocks

flat pattern vs. draping

pattern drafting tools

working patterns

creating a muslin

how to adjust fit and make changes to the patterns
Skill Level: 4
Cost: $325 +GST
Max. 8 students

Class Length: 4 x 3 hour sessions or weekend session 
Prerequisite: We strongly recommend prior experience working with a variety of sewing patterns before taking this workshop. You will have the most success if you have a good understanding of general garment construction.
*Instruction is for women's block. Fit issues vary from person to person, be prepared to make multiple adjustments for the perfect fit.
3 – 4 metres pattern drafting paper (alternatively kraft paper, large format tracing paper, or medical paper)

2 metres of calico fabric (will discuss in first class)

Thread (used in the third and fourth class)

Pencil & Eraser
Registered students take 10% off most products in our shop!